 Branding | Design | App Development | Advertising Video Creation
Logo, design and App development for Petsy – an app that works as an amazing pet finder and marketplace for pets. As a seller, you can list location-based ads: can add images of the pet, age, breed, location, and other details. Integrated chat function to make contact within the app.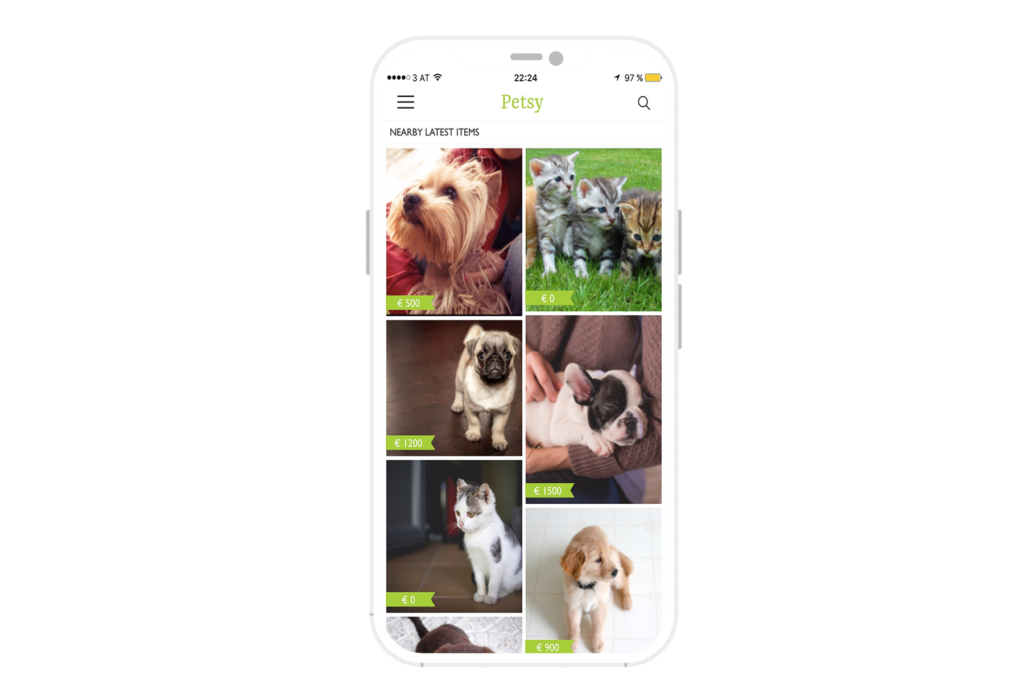 Like what you see? Let's start a conversation.