 BRANDING | STRATEGY | DESIGN | DEVELOPMENT​ | SEO | MARKETING
Mellu is a handmade dried flower shop in Oslo, Norway. We help build this brand from concept to finalize product: Logo, branding, photography, editing, website and marketing. We structured a digital strategy to reach out to new customers and sell online in the local area as well as for special events and B2B. Web-based solution with Vipps and Stripe integration for safe and secure payments. We also created a setup for Instagram shopping and social media marketing through Facebook Business Manager.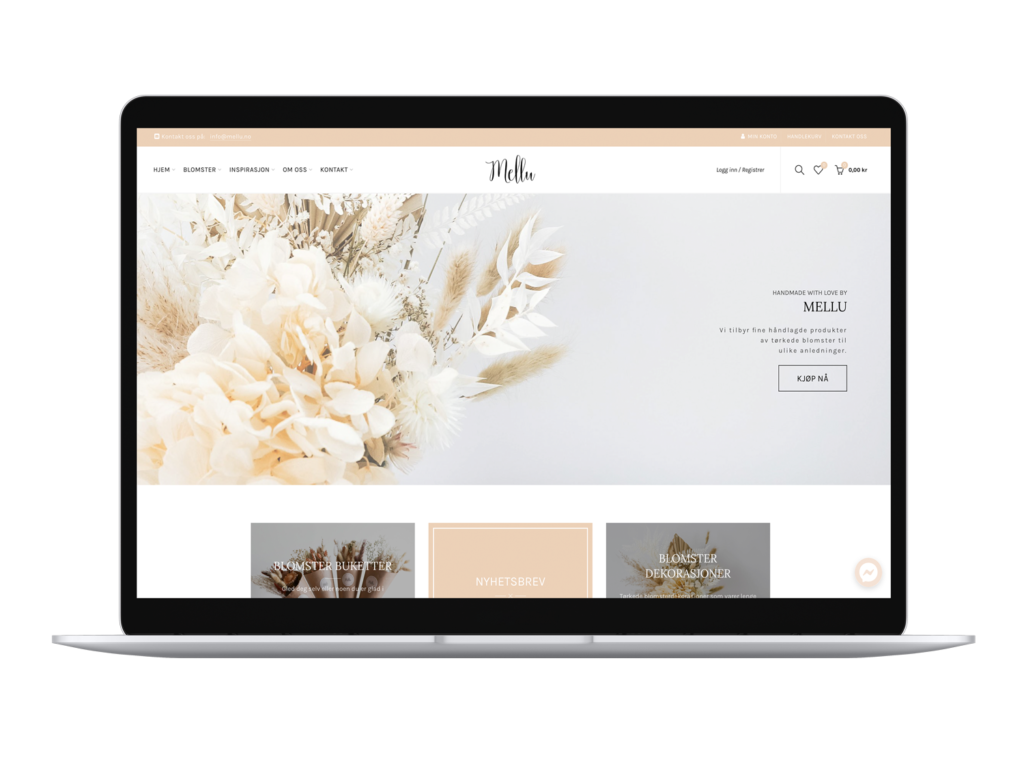 Text based Logo & Sticker Design

Want to turn your passion into a business?