 BRANDING | STRATEGY | DESIGN | DEVELOPMENT | SEO | MARKETING
Hawaii Swap is a marketplace for discovering deals, buy, sell and swap stuff locally and convenient on the Islands of Hawai'i. We help build the mobile Application for IOS and Androids, Logo Design, Print Design and Video creation.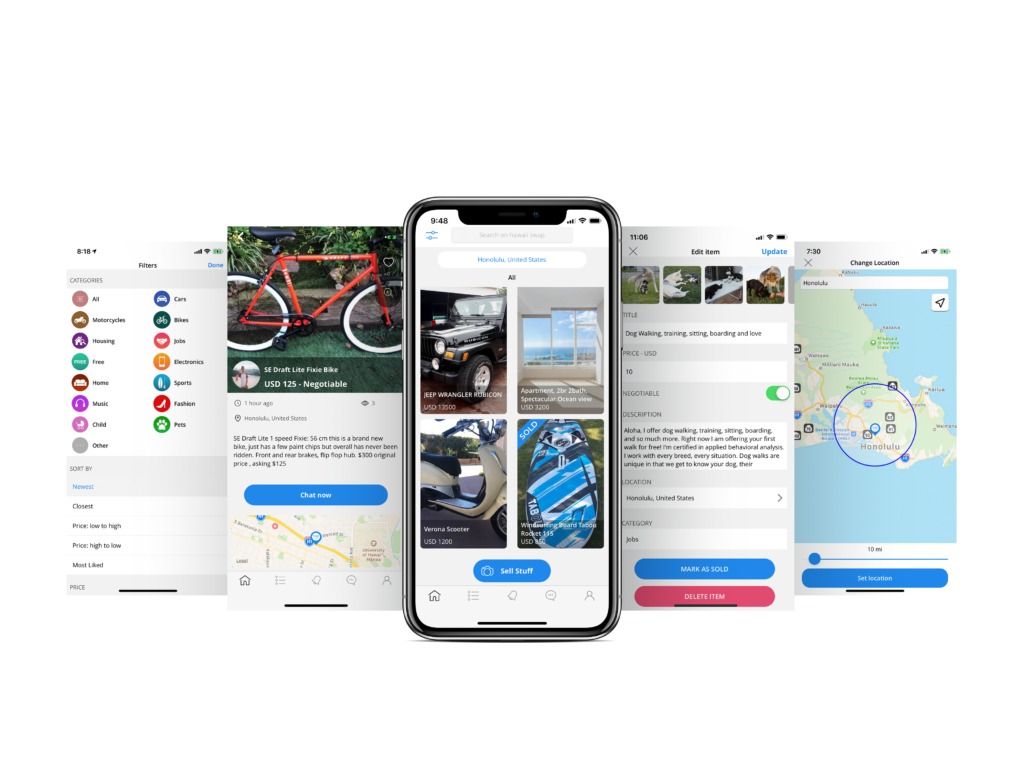 Logo Design, App Icon Design, Print Design


App & Tablet Appstore Screenshot Design


Like what you see? Let's start a conversation.